Cotton Tapes
Cotton Basket Tape: is our standard plain weave tape made from the finest quality 20's count cotton yarn in sizes ranging from 19mm-37mm. Basket tapes are used in decorative applications such as electric series lights as well as practical applications such as garment accessories.
Certain sizes of cotton basket tape are regularly used by Indian wedding decorators for lining borders on the underside of the mandap (covered structure with pillars under which Indian wedding ceremonies take place). This is done to protect the outer fabrics and embellishments from damage during construction, setup and usage.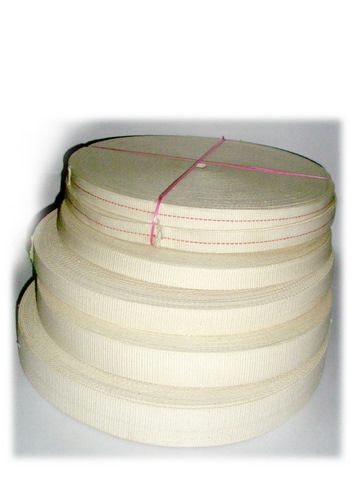 Twill Tape: also know as Spindle Tape is a flat ribbon that is twill-woven from cotton, linen or other materials. Our twill tapes come in a variety of designs and sizes and are used in sewing, tailoring, garment related applications as well as in the manufacture of rubber rollers.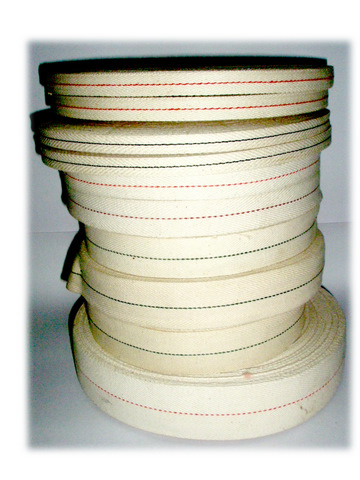 Webbing Tape: is a type of twill tape made from lower grade yarn. It is widely used in the textile industry. The most common application is the lining for zippers in garments, bags and/or other textile products.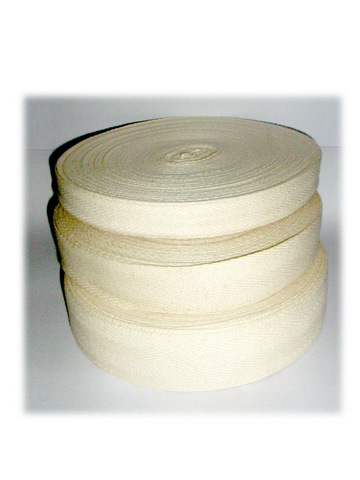 Newar: or Niwar is a specialized woven tape which is made from slightly coarser 6's count 100% Cotton yarn, making it more affordable. Its primary purpose is to make Charpais or traditional woven beds that are used in the Indian subcontinent. The user of a Charpai lays directly on top of an interwoven layer of newar without any intervening mattress which offers both natural comfort and unobtrusive colouration.
Our Newar comes in several colours and sizes ranging from 25mm-50 mm. It is also used in the furniture industry for lining cots, bedsteads and sofas. Our export quality Cotton Newar Tape can be identified by its trademark striped finish.